Job Seekers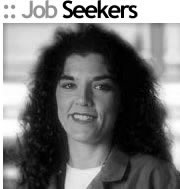 Job Seekers
> Register
> Career Opportunities
> Job Seekers
> Company Links
Welcome to Job Seekers
APEGGA Resume Referral Service is a free online resource for APEGGA members interested in enhancing their careers within the Engineering and Geosciences Industry.
When you post your resume in the APEGGA Resume Referral database we strive to match your employment criteria with job postings we receive from potential clients.
Along with posting your resume in our database, we provide you with the opportunity to create a short summary of your experience and skills that will be posted on our Web site and in the PEGG for potential employers to browse.
This service is intended for eligible job seekers so they can be contacted via email, phone, fax, or postal mail, by interested Employers.
Job Seeker Tools and Resources
Register with Resume Referral
Post your resume and make it available to employers searching our database. Once you have completed the online form it will be posted to the APEGGA Resume Referral Web site within a day.
Browse Career Opportunities
Search our job database as often as you like. Searches can be performed by job location, job category and/or keywords.
Browse Job Seekers
View your ad as well as other professionals who are job seeking. Searches can be performed by job location, job category and/or keywords.
Job Tips
This area will provide you with tools, tips & ideas to get started in your career: from employment research ideas to resume templates to interviewing skills.
Resources
A listing of some of the companies who have used our Resume Referrral Service.
Contact Us
Questions about APEGGA's Resume Referral Services? Please complete our contact form with your questions or comments here.
2 Responses to "Job Seekers"